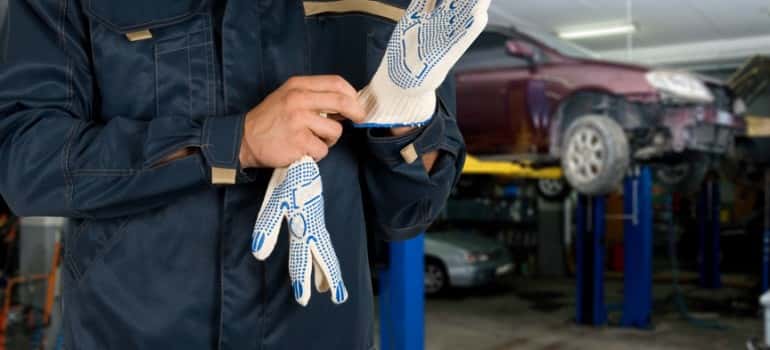 Hello Valparaiso
Bosak Honda is Your Valparaiso Area Service Center
If you've had trouble finding a trustworthy Valparaiso-area Honda dealer that you can visit when you need maintenance or repair work done, look no further than Bosak Honda in Michigan City. Just a short trip away from Valparaiso, we have Honda-trained techs working in our state-of-the-art facility that can make sure your car remains in top shape.
With convenient hours six days a week, you can set up your oil change, tire rotation, or other standard maintenance needs to fit your schedule; you'll find us here from 7:30 a.m. to 5:30 p.m. Monday through Wednesday, Friday from 7:30 a.m. to 8:00 p.m. on Thursday, and from 8:00 a.m. to 4:00 p.m. on Saturday.
Your One Stop Auto Shop
Whatever you need done, we're here to help at Bosak Honda in Michigan City. Here's a quick list of the services we most commonly perform:
Oil changes
Tire balancing and rotation
Exhaust and muffler maintenance and repair
Coolant and fluid flushes
Engine diagnostics
If your "check engine" light is on and you don't know what's going on, we'll be happy to take a look. No problem is too big or too small for the experts here at Bosak; we just want to get you back on the road.
We even have frequently updated money-saving service specials available online. Check back regularly to see what you can save on the next time you need to bring your car in to Bosak.
And if you prefer to do your own work, that's great, but we suggest you use genuine Honda parts in your vehicle, and you can order whatever you need straight from our parts center!
Schedule Your Service Request Today
We do our best to work with you at your convenience, and we want your wait time to be as low as possible when you bring your car to Bosak Honda in Michigan City. After all, we're drivers too, and we understand how hard it can be to go without your car for even the time it takes for an oil change.
Schedule your service request online to get the time that's best for you. We're just a quick trip from Valparaiso, and we can't wait to see you.