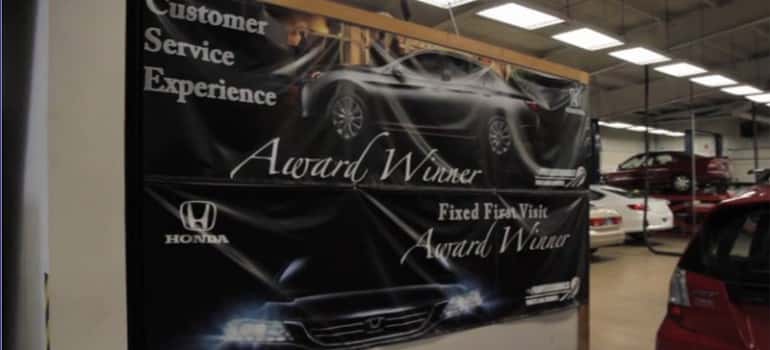 Welcome Merrillville
Get Better Auto Service at Bosak Honda Near Merrillville
If you're a driver in the Merrillville area looking for fast, professional auto service, be sure to stop by Bosak Honda in Michigan City! We do repair and maintenance on all makes and models, but if you own a Honda, there's no better service center in the area. We're conveniently located just 30 miles northeast of Merrillville. To get here, just head north on I-65, then east on I-94. Finally, take exit 22B to Highway 20 – and you'll see us on the right!
Come to Bosak for All Your Maintenance Needs
In order to keep your car running smoothly, it's important to bring it to your local Merrillville service center for all regularly scheduled maintenance. You can find out how often you need to bring your car in for maintenance tasks like oil changes, tire rotations, and filter replacements in your owner's manual – or just bring it in for an inspection and we'll let you know what's best for your vehicle. Without regular maintenance, a car's components will suffer more wear than normal, which can end up being costly with exceptionally time-consuming problems down the road. A strong maintenance record will also make your car more valuable if you plan on selling it.
Quick, Professional Auto Repair
If your vehicle has been making strange sounds, smells, or vibrations, it's probably a good idea to bring it in to Bosak Honda in Michigan City for a quick checkup. Small problems can quickly become bigger (and more expensive) problems if left unresolved for too long. And if you own a Honda vehicle that's under warranty, it's even more important to bring it to Bosak Honda for any repairs.
Make Your Next Appointment at Bosak Today!
For high-quality auto service and repair near Merrillville, come to Bosak Honda in Michigan City. To make your auto service appointment now, just fill out our online service scheduling form and we'll get back to you to confirm your appointment. You can also just stop by, or give us a call at (800) 728-9825. We look forward to serving you!