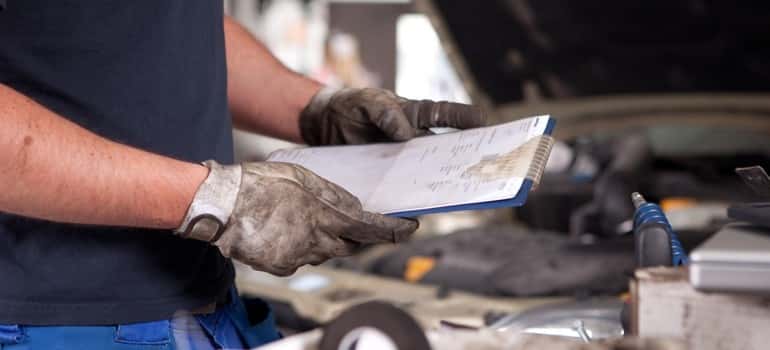 Hello Buchanan
Buchanan Drivers Trust Bosak Honda For All of Their Automotive Maintenance Needs
Having to take your vehicle in to a mechanic is not something drivers ever look forward to. Regardless of whether your car is in the shop for 20 minutes to have the oil changed or a week for major repairs, not having access to your primary form of transport is a huge inconvenience. Not to mention the fact that mechanic-related horror stories about mishaps are a dime a dozen! That's where Bosak Honda of Michigan City comes in. Our Honda certified technicians are committed to giving drivers the best and most reliable service available. When you are looking for a service center in the Buchanan area, there is no better choice than Bosak Honda.
Skillful Service
When you bring your vehicle in for services and repairs to Bosak Honda, you can rest assured that your car is in good hands. Not only do our technicians stay up-to-date on all of the latest technologies and information in the automotive repair industry, they also understand that our clients have busy schedules, and we work hard to deliver skillful and efficient results. Services you can expect to receive at Bosak Honda Michigan City include:
Tire Mounting, Rotation, and Balance
Oil Change
Transmission Service
Engine Diagnostic (Check engine light, fluid light, etc.)
30K, 60K, and 90K Service
Heating and Cooling Systems
Brake System (Pads, lines, rotor, etc.)
Warranty Repairs
Engine Replacement of Rebuild
Exhaust Systems
Suspension System (Axle, mounts, struts, etc.)
Fuel Systems (Filters, hoses, pumps, etc.)
Emission Control System
Electrical Systems
To schedule your appointment, simply fill out our online service request form and one of our team member will contact you to finalize details shortly.
Come See For Yourself at Bosak Honda
Bosak Honda Michigan City is conveniently located for Buchanan drivers at 710 U.S. 20 in Michigan City, IN. Our service center is open Monday through Wednesday from 7:30 a.m. to 5:30 p.m., Thursday from 7:30 a.m. to 8:00 p.m., Friday from 7:30 a.m. to 5:30 p.m., and Saturday from 8:00 a.m. to 4:00 p.m.
The next time your car is in need of service or repairs, come find out why Buchanan drivers trust Bosak Honda for all of their automotive needs.