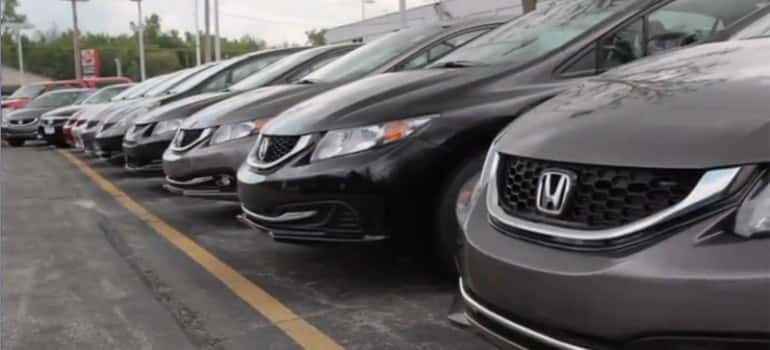 Welcome Knox
Knox Drivers Visit Bosak Honda for Great Cars and Courteous Service
For those looking for an unforgettable dealership experience in the Knox area, be sure to stop by Bosak Honda in Michigan City! Whether you're looking to buy a car or you're just looking for a quick, professional service center to bring your car for regular maintenance or repair, Bosak Honda is the dealership for you! If you're visiting us from the Knox area, we're conveniently located just 40 miles northwest by taking Highway IN-8 west then IN-39 north. After about six miles, you'll take a left onto Lincoln Highway, and a right onto US-421. After a left onto US-20, you'll find us on the left!
Experience a Different Kind of Car Dealership
We have an extensive inventory of all the latest Honda models, including the award-winning Accord, CR-V, Odyssey, and Civic. Honda vehicles come standard with a variety of great features, giving you more value for your money, and our friendly sales team can help you find the vehicle that's perfect for you. We also give you the best price upfront, so you don't have to bargain in order to get a great deal.
If it's a quality used vehicle you're looking for, you'll find plenty of great cars, trucks, and SUVs to choose from here at Bosak Honda. We keep a variety of used Honda models in stock, so if you're looking to get a Honda at a great price, be sure to stop by. Our inventory also includes a variety of excellent used vehicles from automakers like Chevy, Jeep, Toyota, Pontiac, Ford, Hyundai, and Lexus.
Don't forget to visit Bosak Honda for vehicle maintenance, repair, parts, and accessories as well! Our technicians are fast, friendly, and professional – we're one of the top service centers in the Knox area!
Stop by Bosak Honda Today!
For all of your automotive needs, Bosak Honda in Michigan City is the dealership for you! We're open Monday through Saturday with convenient hours, so it's easy to fit a visit to Bosak Honda into your busy schedule! To get in touch with us, feel free to contact us via our website, or just give us a call at (800) 728-9825. We look forward to serving you!