What's New for the 2018 Honda CR-V?

Serving Highland
How Much Does the 2018 Honda CR-V Cost?

The starting MSRP of the 2018 Honda CR-V is $24,250. *
How Many MPG Does the 2018 Honda CR-V Get?
The 2018 Honda CR-V is capable of achieving 26 mpg in the city and 32 mpg on the highway. **
---
---
What's New for the 2018 Honda CR-V?
The new 2018 Honda CR-V is gripping the modern crossover industry and turning it on its head. As of late, more and more automobile enthusiasts and consumers are slowly edging toward the crossover—and for good reason. The crossover platform combines the best elements of the sedan and the SUV, giving you the best of both worlds.
Crossovers feature high-platform SUV seating, but offer the sporty handling and zippy driving experience of the sedan. And now there's a topper on this revolutionized crossover cake: the 2018 Honda CR-V.
Interior Features:
One of the most favored advantages of the crossover comes from the general nature of their interiors—utilitarian, but technologically adept. Designed for comfort, practicality, and aesthetics, the new 2018 Honda CR-V certainly makes its interior a broadened presence for both its drivers and passengers. Enjoy large-face odometers and readily available mechanical specs—oil change percentage, current fuel economy, weather, etc.—on an easily operating interface. A touchscreen device mounted into the central dash allows drivers and passengers ultimate control over even the most minute details of your driving experience.
Aside from elements of technology and comfort, the interior of the new 2018 Honda CR-V is simply spacious in a practical fashion. Enjoy a push-button tailgate lift and the ability to fold your seats to utilize the SUV cargo space of the CR-V.
Exterior Features:
The new 2018 Honda CR-V features a revamped exterior design that is sure to delight even the most skeptical automotive enthusiasts and consumers. Enjoy a redesigned fascia and grille plate geared towards optimal aerodynamics, and achieves a marvelous aesthetic as well. Familiarity is achieved through the trademark chrome Honda insignia inlaid about the updated fascia. Enjoy updated chrome trim packages on select models, and a selection of new body curves among all new 2018 Honda CR-V models. A reinvented taillight design sits squarely against the rugged, wide stance that the new CR-V embellishes.
Mechanical Features:
Enjoy a blustering 190-horsepower engine on select 2018 Honda CR-V models, and extremely adept AWD capabilities. All models of the Honda CR-V are at least AWD, but with the new 2018 model these systems have been fully updated. Utilizing an Intelligent Control System, the CR-V analyzes and operates the AWD systems in real time, and can apply individual braking to different wheels. While this system seems complex, it all boils down to this: your new 2018 Honda CR-V will keep you safe on snowy roads, or unimaginable weather conditions. The CR-V is equipped to thrive for the long haul.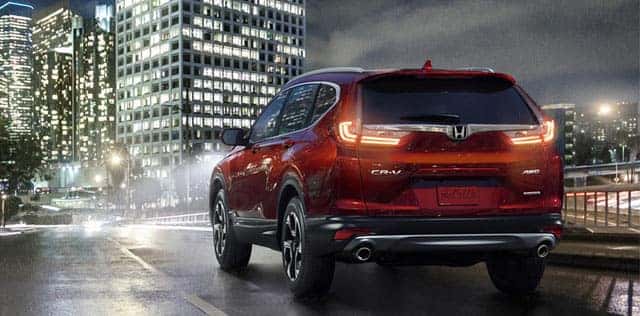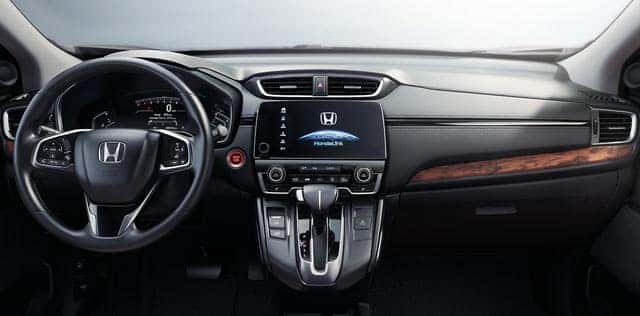 2018 Honda CR-V for Sale in Highland

Ready to purchase or test drive your new 2018 Honda CR-V? No worries. Call or visit Bosak Honda of Michigan City today. No appointment necessary. At Bosak Honda Michigan City, your overall customer satisfaction is our guarantee. Our seasoned sales team will walk you through every step of the way, and it is our promise to never stop searching for the best price and quality service available for our customers. Enjoy a full range of customizable vehicle options applied for you directly at our Honda manufacturer.

You've got nothing to lose. Call and speak to one of our friendly and informative staff, and we'll answer all of your questions right away. Speaking from experience, however, we'll always attest to one thing: the new 2018 Honda CR-V is the king of the crossover.
---